Data You Can Use will be hosting Milwaukee's 6th Data Day and our first VIRTUAL Data Day on Wednesday, October 21, 10:00-12:00
Recovery Requires Data
Data Day, hosted by Data You Can Use, provides an opportunity for leaders, from neighborhoods to universities, to better understand what data are available, the implications of data on community revitalization, and how to increase connections between research and practice.
If you are a neighborhood champion, a data scientist, a government leader, a researcher, a philanthropist, a student, a data visualization specialist, or just an enthusiastic dataphyle, you belong at Data Day!
Data Day 2020 Highlights
Keynote speaker, Liz Dozier, Founder and CEO of Chicago Beyond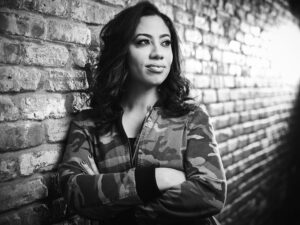 From education to activism, Liz Dozier has spent her career working tirelessly to disrupt the culture of inequity that is often pervasive in urban neighborhoods.  After serving as a teacher and principal in Chicago Public Schools, Dozier launched Chicago Beyond  in 2016. An "impact investor", Chicago Beyond has invested more than $30 million in local nonprofit organizations and community leaders to remove barriers to equity for youth, investing in everything from education, to youth safety, to health and wellness, and beyond. 
In 2019, Chicago Beyond published " Why Am I Always Being Researched? ", a guidebook for funders, researchers, and community organizations on how to deconstruct harmful power dynamics when researching communities. Chicago Beyond also started a speaker series on antiracism that has been joined by more than 100,000 individuals globally and has provided entry points for people with the desire to learn what it means to be antiracist.  
IGNITE Presentations
IGNITES are 5-minute presentations that highlight exceptional ways groups are collecting, compiling, and using data in interesting ways for the public good.   Stay tuned for more about the 2020 IGNITE presentations!
Data Dream
Every year, Data You Can Use offers services to the winners of the Data Dream, a competition which helps groups move beyond limitations created by a lack of information or the capacity to interpret data already collected.  The 2020 Data Dream finalists will be announced here prior to Data Day and the four winners will be announced live at the event! 
None of this would be possible without support from our generous sponsors!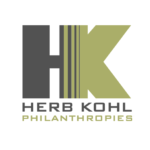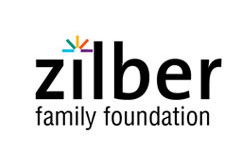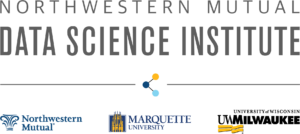 .
Previous sponsors include the Zilber Family Foundation, the Northwestern Mutual Foundation, The Northwestern Mutual Data Science Institute, the Greater Milwaukee Foundation, and the Siebert Lutheran Foundation.  Past winners of the Data Dream Award include Core el Centro, ACTS Housing, Bread of Healing Clinic, the Brady Campaign, and Walnut Way. Winners describe the assistance they receive as "transformational" –providing information, insight and action-oriented direction in their use of data.
Learn about last year's Data Day here.
About Data You Can Use: Data You Can Use connects people who need data to people who have data and assists in accessing, analyzing, translating, interpreting and presenting data. DYCU subscribes to the principles of the Urban Institute's National Neighborhood Indicators Partnership to democratize data.www.datayoucanuse.org