Data Day 2019
Milwaukee's 5th Data Day
"No data without stories, no stories without data."
Data Day 2019 will be Tuesday, October 22nd from 8:30 -4:00
at the Northwestern Mutual's Cream City Labs, 733 N Van Buren St.
Don't miss this provocative day designed for all levels –from dataphyles to dataphobic!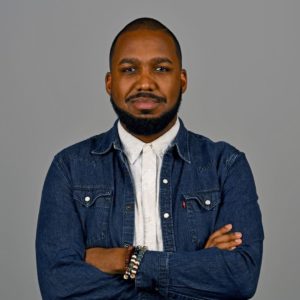 Announcing our keynote speaker! Aaron Williams is an investigative data reporter who specializes in data analysis and visualization for The Washington Post. Before joining the investigative team he was a reporter for the Post graphics desk. He previously covered housing, campaign finance, police and local politics for the San Francisco Chronicle and the Center for Investigative Reporting. He worked on the graphics for the Post's Murder with Impunity series, which was a 2019 Pulitzer Prize finalist for explanatory reporting.
Registration is now closed- please contact us directly for assistance.
---
Data Day Agenda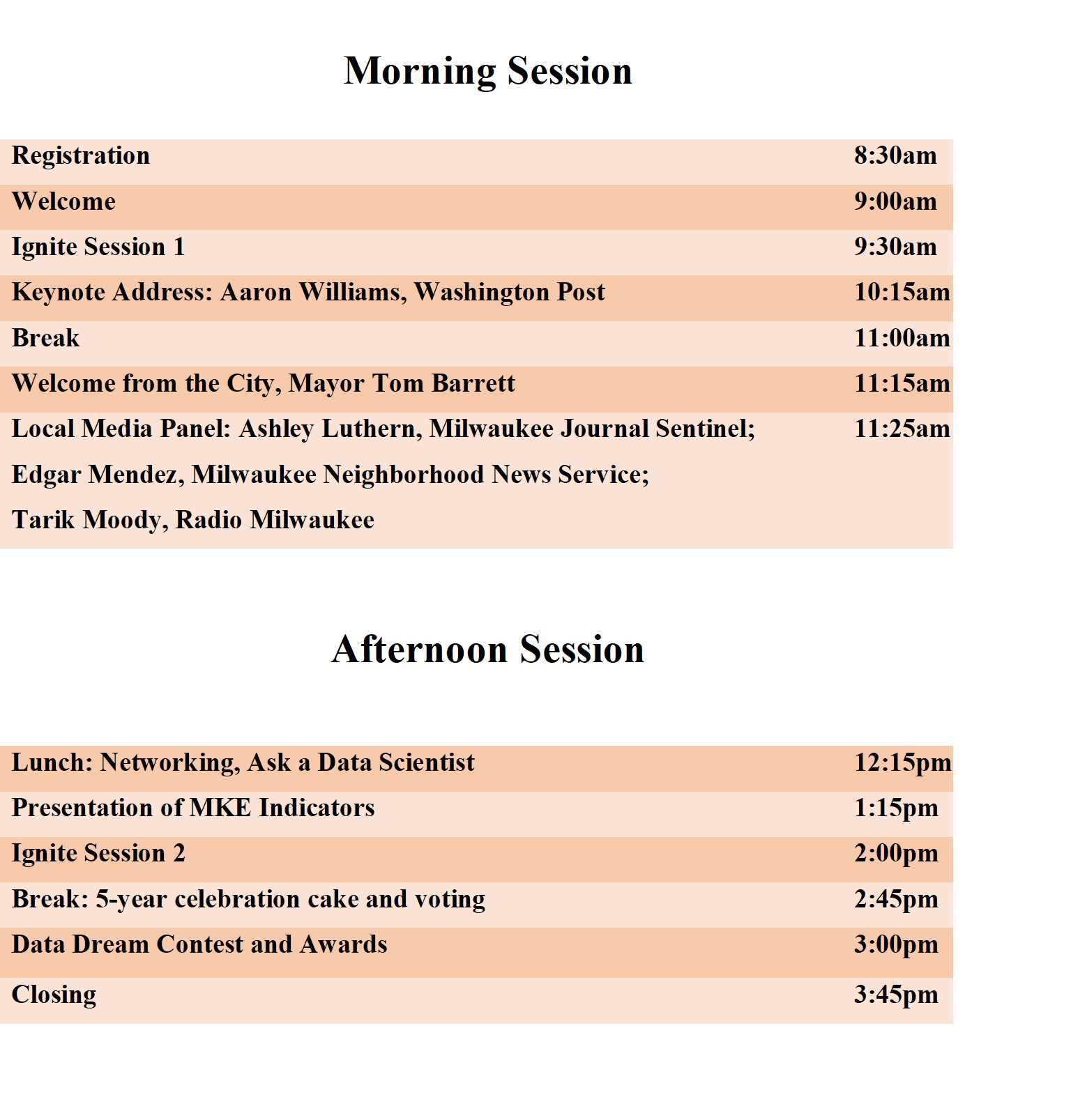 ---
Data Day is a city-wide gathering of neighborhood leaders, data scientists, government leaders, researchers, funders, and community development advocates to share innovative and effective practices in using data to understand, build alignment, and take action on issues facing our communities.
Why should I come?

IGNITE presentations featuring local dataphyles offering lightning round presentations on data of all types- watch top IGNITES from past Data Days here!
Nick Downer, Loveland
Branden DuPont, Medical College of Wisconsin
Sean Fabry, Bread of Healing Clinics
Alicia Fugate, City of Milwaukee
Benjamin Garski, Northwestern Mutual Data Science Institute
Mitch Henke, Code for Milwaukee
Sarah Laurent, University of Milwaukee student at the Zilber School of Public Health
Camille Mays, Dominican Center
Barb Wesson, CORE El Centro
Data Dream Competition: Help make someone's data dream come true! Finalists include The Brady Campaign, Children's Health Alliance of Wisconsin, and Walnut Way Conservation Corps. 
Media Panel: Milwaukee-based journalists share challenges and successes presenting data and shaping stories in Milwaukee.  Our panel includes:
Ask an Expert: Local experts from Code for Milwaukee will be on hand to help you with your difficult data dilemmas. 
Release of the New MKE Indicators: Data You Can Use, in collaboration with the Community Development Alliance, will reveal the new MKE Indicators maps at Data Day. Selected based on best practices across the country, and vetted by neighborhood, city, philanthropic and corporate leaders, MKE Indicators represent data of great importance and interest to our community. Indicators are intended to help residents, planners, policy makers and neighborhood organizations to plan, document and explore key pieces of information about their neighborhoods. 
Data can help us tell our stories. Stories can illuminate and provide context for data. Used effectively, data and stories can spark awareness and spur solutions to the complex issues facing Milwaukee's neighborhoods. 
Join our mailing list for announcements and updates on Data Day
---
Data Day 2019 is being supported by: