Milwaukee's 5th Data Day
"No data without stories, no stories without data."
Data Day 2019 will be Tuesday, October 22nd
at the Northwestern Mutual's Cream City Labs, 733 N Van Buren St.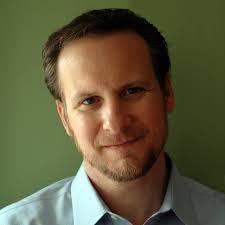 Meet our keynote speaker:  Troy Thibodeaux, Data Science and News Applications Editor at The Associated Press will provide some tips and set the stage for integrating data and story.
Data Journalist Troy Thibodeaux is an award-winning writer and developer at the Associated Press based in New Orleans. He is an experienced technology leader with a demonstrated history of working in the media production industry, breaking news, computer-assisted reporting, digital media, editing, and content management.
What will I experience?
IGNITE presentations featuring local dataphyles offering lightning round presentations on data of all types
Data Dream competition: an opportunity to make your data dream come true with coaching from the [Data Science Institute]
"Ask a Data Scientist" with Code for Milwaukee
The launch of MKE indicators brought to you by the Community Development Alliance and Data You Can Use, Inc.
How can I be involved?
If you'd like to submit a Data Dream to win up to $5,000 of data support, fill out this application!
If you'd like to present an IGNITE: please contact Carrie@datayoucanuse.org, (414) 301-1733.
Continued announcements and updates on Data Day will be listed here, and shared with our mailing list.