Building a Bridge between Criminology and Public Health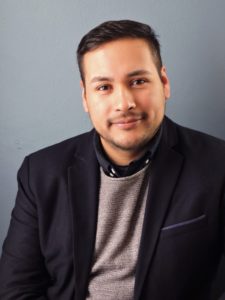 I've always been a curious person.
Constantly asking the 5 W's of Who? What? When? Where? and Why?
Critical thinking and innovation are special ingredients that contribute to my appetite for learning and growth both personally and professionally. Having lived in a small village, different size cities, and two different countries contributes to my interest in learning about neighborhood composition; the architecture, the people, the culture, the art and also the challenges, poverty, segregation and systemic barriers.
Early on in my career I spent most of my time submerging myself in Psychology. This field was a perfect match that allowed me to constantly think of the Why? It wasn't until I had been working as a research assistant for a study on disruptive behaviors of children exposed to trauma in Chicago neighborhoods that I really started paying attention to the impacts of violence. Soon after, I would find myself submerged in Criminal Justice journals and the relationship between violence and trauma. This was the first bridge between Psychology and Criminology. During my graduate program, I worked with a very talented researcher who was also passionate about studying violence and impacts on neighborhoods. This introduced me to Geographic Information Systems (GIS) as a way to study the spatial distribution of violence in Colombia. I spent the next few years working as a crime analyst for a police department where I continued to focus on the relationship between crime and geography. Turns out we are all curious people trying to answer the 5 W's. The issue is that we tend to work independently within our own career disciplines, when so much overlaps.
I first heard of Public Health while working on a homicide and non-fatal shooting project at the police department. I was asked to partner with an analyst from an office of the health department who was also looking at the same data. I quickly learned that we both had very similar questions about the data and had a very similar objective…to understand the What? Where? and Why? Even though I had been focusing on understanding the spatial distribution of where these offenses were taking place, I had not really thought about root causes. Vice versa, my colleague understood root causes and public health concerns, but was not clear on how to interpret the crime data. We both understood that the ultimate goal was for more prosperous, healthy and safe communities, which is at the core of both public health and public safety.
That same year I met Dr. Katie Pritchard while working on a federal grant for a local neighborhood. The focus was on using data-driven strategies to address a public safety concern at the neighborhood level. Katie and her team introduced me to new concepts and ways of looking at data. Things like a logic model, asset mapping and community-participatory research were so interesting and kept me wanting to learn more. The idea of working together across sectors for one common goal and building partnerships to promote solutions while being guided by data and research seemed out of this world.
The Wisconsin Population Health Service Fellowship is a program of the University of Wisconsin Population Health Institute, housed in the School of Medicine and Public Health. This is a post-master's program that focuses on training the next generation of public health leaders while providing valuable public health service that addresses the needs of public health agencies and their communities throughout Wisconsin. Service learning is at the core of the Fellowship. Each Fellow is placed with an agency for two years where they will complete the requirements of the program through a combination of service and training (for more information visit pophealth.wisc.edu).
For me, my placement site was clear from the beginning. I wanted to work with Data You Can Use. Katie and her team serve many roles including leaders, evaluators, data intermediaries, educators and community partners. Building on the foundation of community relations and engagement was very important. By working across sectors, I've been able to meet so many great organizations and community leaders.
One of my goals was to spend more time learning about Social Determinants of Health and Health Equity. Through my placement at Data You Can Use, and with the continuous support of my Fellow community, I was able to really think critically about systems and policies from both a macro and micro level. After all, Criminal Justice was just one of many broken systems that contribute to the inequities and disparities faced by many of our communities. This is especially true for communities of color who have suffered generations of poverty, systemic racism and who are overpoliced, over-researched, and whose voices are often missing at the table.
Once a month for the last two years, I attended learning community meetings which are day-long meetings that focus on a particular public health issue. These were particularly interesting because public health covers such a broad spectrum of issues that are related to our overall health and wellbeing. For example, from the County Health Rankings Model we know that community safety influences the health outcomes of a person/community. Unsafe neighborhoods can cause anxiety, depression, chronic stress and other health conditions. Other topics covered included mental health, mass incarceration, immigration, housing, food insecurity, and much more. The lesson here is to look at root causes to really understand the underlying factors that influence health and safety and move in a direction where we think about upstream solutions around systems while working together across sectors.
I could not end my reflection without mentioning the importance of using data to advance equity and using the context of structural, environmental and social conditions to tell a more complete story. The mantra used by Data You Can Use of "no data without stories and no stories without data" leaves a strong message. Too often, data, research and statistics have been used to create negative narratives causing further harm and perpetuate stereotypes. As we move into an era influenced by "data-driven" practices, artificial intelligences, etc., we must take a stand to ensure that data is used ethically and not as a weapon.
The bridge between Criminology and Public Health has changed the trajectory of my career in a very positive way. This experience has strengthened my leadership, sharpened my critical thinking, and allowed me to be innovative. Furthermore, continuing to ask the 5W's has blended all of my previous fields of study together to create not only bridges, but highways as well.
I am grateful to my preceptor, Katie Pritchard and her team at Data You Can Use for all their guidance and dedication and to my Fellowship mentors, colleagues and leaders who have helped make this experience possible.