People
Core Team
Dr. Victor Amaya
President and Executive Director | [email protected]
Dr. Victor Amaya leads DYCU's strategy and operations with a goal of helping the organization drive impact to improve conditions in the community. He is a veteran educator, instructional coach, and school leader, with a focus on success measures and impact. Before joining Data You Can Use, he led the Impact Department and served as the Interim Executive Director at City Year Milwaukee, the local affiliate of a national education non-profit.
Dr. Amaya was born in Tampico, Tamaulipas, Mexico, and immigrated to Milwaukee when he was twelve. He is a MPS graduate of Riverside University High School and earned his BA in Sociology and Spanish from the University of Wisconsin-Parkside. He earned a MS in Administrative Leadership, a Director of Curriculum and Instruction license, and a District Superintendent's license and a Doctorate in Leadership in the Advancement of Learning from Cardinal Stritch University.
Victor is a dynamic leader whose mission is to create opportunities, invest in people, and break down barriers to just policies and practices, especially for those most impacted by inequities. He is a proud resident of the South Side of Milwaukee where he lives with his 12-year-old son (who is also named Victor). In his free time, he enjoys reading, exercising, traveling, and enjoying all that Milwaukee has to offer.
Amy Rohan
Data & Research Analyst | [email protected]
Amy Rohan received her Bachelor degree in Geography from the University of Wisconsin-Milwaukee. She worked for five years at Riverworks Development Corporation, where she focused on creating equitable outcomes in the residential real estate market by tracking hyperlocal housing data and working directly with homeowners. Through her work with the Reclaiming Our Neighborhoods housing survey coalition, Amy brought together stakeholders from a variety of sectors as part of an effort to work collaboratively on policy solutions for Milwaukee neighborhoods.
Amy has experience engaging residents on the issues they've identified as priorities and applies this lens to her approach when collecting and sharing data. In her role at Data You Can Use, Amy convenes the housing data users group and works closely with community-based organizations on a variety of initiatives.
Danya Littlefield
Data & Research Analyst | [email protected]
Danya Littlefield is an urban planner with a passion for telling stories through data and graphics. She has experience working with organizations and stakeholders on community engagement processes that address topics such as economic development, housing, transportation, and sustainability. Prior to joining Data You Can Use, Danya worked as an urban planner and designer with a Milwaukee-based consulting firm on projects both locally and throughout Wisconsin, including the Beerline Trail Equitable Implementation Plan and the Milwaukee Green Infrastructure Plan.
Danya holds a Masters in City Planning from the Massachusetts Institute of Technology and a B.A. from Kenyon College, where she studied Studio Art and English. She is a proud Milwaukee resident and loves biking around the city and gardening in her backyard.
Sarah Laurent
Sarah Laurent is an Epidemiology PhD candidate at the University of Wisconsin- Milwaukee. While pursuing her Master of Public Health in Biostatistics at UWM, she completed her field placement at Data You Can Use where she worked on updating the Milwaukee Liquor Licenses map. Her current work at Data You Can Use focuses on the MKE Indicators project. Sarah is passionate about public health and her research interests include examining effects of the built environment on individual level health outcomes and epidemiological methods.
Our Network
Salma Abadin is the Community Teams Program Lead with the Healthy Wisconsin Leadership Institute. In this role, Salma provides public health leadership training, education, and technical assistance to advance health equity across the state and support Wisconsin communities and their community health initiatives. Previously, Salma served as the Violence Prevention Research Coordinator with the City of Milwaukee Health Department where she led research and data analysis for violence prevention using a public health approach. As a Wisconsin Population Health Service Fellow from 2015 to 2017, Salma gained experience in local health department accreditation and an interdisciplinary, catalytic social change group with leaders from public health, community development and criminal justice.
Her skills include data analysis, data visualization, and relationship building and preservation. Salma has her Master's in Public Health from the George Warren Brown School of Social Work at Washington University in St. Louis. Salma is a member of the Delta Omega Honorary Society in Public Health. Salma works with meal programs and food pantries in promoting best practices and greater engagement.
Mariam Ashour is Trinity Fellow at Marquette University. She is pursuing an MA in International Affairs. She also holds a BA in Business Administration with a minor in Studio Arts from Columbia College in South Carolina. Before moving to Milwaukee, Mariam worked at the International Monetary Fund and the Urban Institute in Washington D.C. In her most recent position at Urban Institute, Mariam was a project administrator for the Health Policy Center, where she provided assisted with editing policy papers and reports, project budgeting, proposal development, office administration, events coordination, and managing the department's webpage.
Kris Barnekow, PhD., OTR/L is the owner of Families First, LLC which provides occupational therapy consultation to organizations that serve young children and families. Dr. Barnekow works to support community organizations in the promotion of optimal childhood development through provision of supports and services for families. Topics on which she has published include: health literacy, early identification and screening for developmental delays and maternal mental health disorders, and the importance of engagement in shared learning opportunities during early childhood. During the first round of the fatherhood project, Dr. Barnekow led the analysis of the focus group data and served as lead author on a manuscript titled: African American Fathers' occupational participation: "Keeping the mothers in a positive vibe" published in the Occupational Therapy Journal of Research. Dr. Barnekow engages African American fathers in promoting health literacy.
Anneliese M. Dickman is a policy researcher and program evaluator. Formerly, she was the research director of Wisconsin's only non-partisan policy think tank. In addition to her experience in the non-profit sector, she has worked in state and local government. Ms. Dickman's career has focused on issues impacting families in marginalized communities. She has published extensively on urban education policy including desegregation, charter schools, school choice and early childhood education. She also has expertise in violence prevention and civil rights issues. Ms. Dickman holds a J.D. from the University of Denver's Sturm College of Law and a B.S. from the Massachusetts Institute of Technology. Anneliese leads the evaluation of the Milwaukee Joint Human Trafficking Task Force.
Marques Hogans Sr. is a recent graduate of the Medical College of Wisconsin Master's in Public Health program. He was chosen as a recipient of the American Evaluation Association's Graduate Education Diversity Internship. He currently serves as a public health professional in his role as Health Educator for the City of Milwaukee Health Department. Although he primarily works with their Men's Health Program, Marques gets involved in many efforts in Milwaukee's communities with a goal of building a healthier Milwaukee. As a native Milwaukeean, he has knowledge of many of its assets and a strong desire to build on them. Marques engages African American fathers in promoting health literacy.
Gerardo Mares received his bachelor's degree from Indiana University in Social and Behavioral Sciences, and his Master's in Criminal Justice and Criminology from Loyola University Chicago. He worked as a crime analyst for the Milwaukee Police Department, focusing on strategic and spatial analysis to understand the relationship between crime and geography. Gerardo instructed national police departments on crime analysis in El Salvador, Mexico and Panama. Previously, he worked as a bilingual research assistant for a psychology study on disruptive behaviors of preschool aged children exposed to violence and trauma. Gerardo also assisted in a research study on the effects of violence at the neighborhood level in Colombia, and researched Hate Crime victimization of LGBT communities in Chicago and Milwaukee.
Gerardo's work with diverse immigrant populations contributes to his interest in cultural composition and public safety from an international perspective. His interests interests include: crime patterns, victimology and mental health at the neighborhood level. Gerardo has worked with Data You Can Use on the Healthy Neighborhoods Initiative, the neighborhood indicators project, and with the Data Dream contest winners.
David Pate is a leading expert on low income African-American men, fatherhood, and child support. Dr. Pate studies how black men are affected by the social welfare system and the challenges that impede their ability to attain economic security. His research projects involve the use of qualitative research methods to examine life course events of non-custodial African-American men. This includes their ability to be gainfully employed, engage with their children, and sustain a good quality of life. Dr. Pate engages African American fathers in promoting health literacy.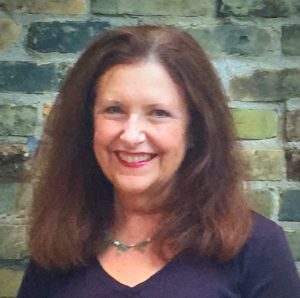 Kathleen Pritchard has extensive experience in collaborative planning, participatory evaluation, community engagement and applied research. She has worked in state, county, city and municipal government in addition to the nonprofit sector and pioneered work in measuring outcomes for the local and national United Way system. Katie holds a Ph.D. in Political Science and a Master's Degree in Public Administration. She specializes in helping clients ask the right questions, find the right data, and use it to address community issues.
Katie is the former Executive Director and President of Data You Can Use. While in her role, she led the effort to re-invigorate Milwaukee's membership in the Urban Institute's National Neighborhood Indicators Partnership. She also worked with the Community Development Alliance to identify neighborhood indicators and participated in the Turning the Corner Cross Site project and the Community Based Crime Reduction (CBCR) initiative in the Amani neighborhood.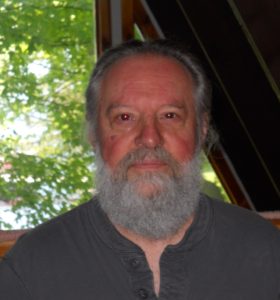 Peter Zarimba, is an urban and regional planner who focuses on social policy and program analysis. He has worked for over 30 years as a consultant to government and non-profit organizations on a wide variety of housing and health and human services projects. Recently completed studies include a multi-year evaluation of the City of Milwaukee Housing Authority's HOPE VI Program. He also developed a methodology to integrate program participation with neighborhood population level data as a Milwaukee-based consultant to the Annie E. Casey Foundation Making Connections Initiative. Peter works with Penfield and Jewish Family Services in improving data access and integration.
---
Our Board
Ian B. Bautista serves as the Senior Director of Civic Engagement at the Greater Milwaukee Foundation. He has worked his entire career in the nonprofit and public sectors on the local, regional and national levels. Bautista resides in Whitefish Bay with his wife (Elsa) and daughter (Iana). Ian serves as vice chair of the Board of Data You Can Use.
Cheryl Blue was born and raised in Milwaukee, and one of her main goals is to expand Milwaukee's renaissance to include the 30th Street Industrial Corridor. Under Cheryl's leadership, the Corridor has seated a diverse and dynamic board whose mission is to serve as the mobilizing entity to collectively promote and spark economic resurgence for businesses and residents in the area. Our areas of focus include neighborhood revitalization, supporting business development, and equitable economic development, particularly as it relates to the redevelopment of the 75 acre former A.O. Smith site. In 2020 WHEDA awarded the Corridor tax credits to restore 30 homes, including homes in the historic Garden Homes neighborhood.
Robert Ferriday III is the retired CFO of United Way of Greater Milwaukee and Waukesha County, Inc. He is a member of the Finance Committee of the University of Wisconsin-Milwaukee Foundation, Treasurer of The Peace Learning Center of Milwaukee, member of the Next Door Endowment Committee and, appointed by the Mayor of Milwaukee, serves on the board of the Historic King Drive Business Improvement District # 8. He has a BS in Economics from Purdue University and an MBA from The Ohio State University. Robert serves as treasurer of the Board of Data You Can Use.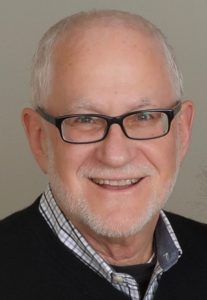 Tom Hlavacek retired in 2017 after a 35 year career in non-profit management, advocacy and public policy. Tom served for 10 years at United Cerebral Palsy helping people with disabilities move out of institutions and into their own homes in the community. He was then hired to establish a Milwaukee Office for the Wisconsin Coalition for Advocacy (now Disability Rights Wisconsin), the statewide Protection and Advocacy system for people with disabilities. During his tenure with WCA Tom began or coordinated several coalitions, including the Milwaukee Mental Health Task Force. He was the Executive Director of the Alzheimer's Association for 12 years and began the Alzheimer's Challenging Behaviors Task Force which led to Wisconsin's first Alzheimer's State Plan. Tom serves as chair of the Board of Data You Can Use.
Paula Lucey has worn many hats in healthcare, mental health services and social services in the Milwaukee area. Before her current role as Program Director of the UW Milwaukee School of Nursing Master's program, Dr. Lucey created, implemented and lead a national model for caring for the uninsured, the General Assistance Medical Program. She also ran the Milwaukee County Paramedic Program in partnership with all 17 of the municipalities in Milwaukee County. Dr. Lucey was tapped to be the Director of Health and Human Services of Milwaukee County by then County Executive Scott Walker and lead the Milwaukee Behavioral Health Center in its service redesign. Dr. Lucey has a PhD in Leadership from Walden University, a Masters in Nursing Administration from Marquette University and is a proud alumni of the UW-Milwaukee College of Nursing with a BSN. She is a professional auntie to her 6 nieces and nephews and care manager of her 91 year-old father. In her spare time, Paula likes to travel, especially on cruises. Paula is a proud Green Bay Packer stockholder! Paula serves as secretary of the Board of Data You Can Use.