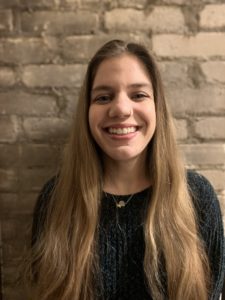 This summer, as part of a field experience collaboration between the University of Wisconsin-Milwaukee Joseph J. Zilber School of Public Health, and Data You Can Use, I was able to complete my field experience requirement for the Master of Public Health program in biostatistics. Throughout my field experience at Data You Can Use, I was provided a plethora of opportunities to showcase and refine my data analysis, visualization, and presentation skills. When looking at different site locations for my field experience, I came across the Data You Can Use website. I was initially drawn to the liquor license map that was uploaded to the site in 2018. I like the interactive aspects of the map and thought that it would be useful for me to learn how to use mapping software. In addition, I was interested in exploring the relationship between binge drinking and liquor licenses due my public health background.
With the help of my preceptor, Kathleen Pritchard, I was able to develop a final project that incorporated my objectives for the field experience, as well as develop a useful tool for Data You Can Use. I created a descriptive map of liquor license locations and binge drinking prevalence rates throughout the City of Milwaukee. In addition, I created a report summarizing my findings from the map and presented my observations and recommendations to local stakeholders. To create my map, I utilized the Centers for Disease Control and Prevention 500 Cities 2016 dataset of binge drinking prevalence rates throughout the City of Milwaukee. I then added data on liquor license locations from the City of Milwaukee Open Data Portal to the map and set an automatic refresh interval so that the liquor license data would remain up-to-date. From there, I color coded the map according to binge drinking prevalence and liquor license expiration dates.
Before starting at Data You Can Use, I had very limited experience working with mapping software, and I was worried I would not be able to complete the tasks outlined at the beginning of the summer. I am extremely thankful for the support and guidance provided by the Data You Can Use team, and I am very satisfied with the final product. I hope that community partners find my map useful when examining the relationship between binge drinking prevalence rates and liquor licenses within their own communities. In addition, I hope that my map provides data and information for stakeholders looking to take action against problematic liquor license establishments. I feel that my field experience was an extremely valuable opportunity, and I hope that the liquor license map created in collaboration with Data You Can Use will provide useful information for community partners in the future.