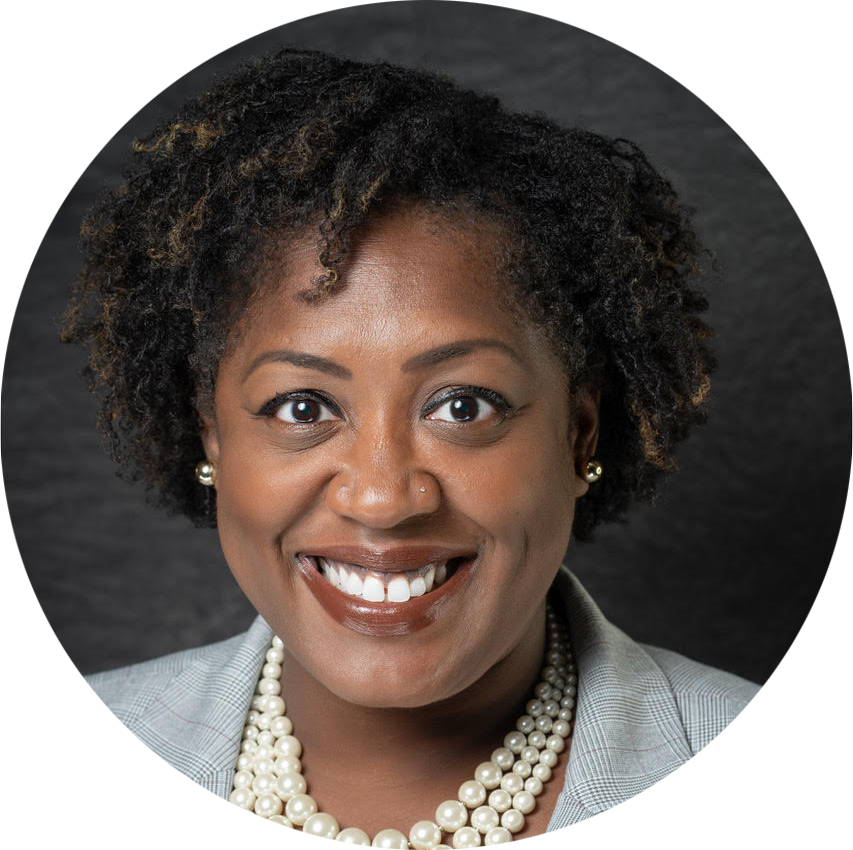 Cashauna Hill – Executive Director, Redress Movement
Cashauna Hill was recently named the national Executive Director of the Redress Movement after serving as Executive Director of the Louisiana Fair Housing Action Center (formerly known as the Greater New Orleans Fair Housing Action Center). The Redress Movement is committed to leading a multi-racial movement that empowers communities to take direct action to redress racial segregation. The Redress Movement works in partnership with local communities to repair the harm caused by intentional policies to segregate communities and does their work by educating, mobilizing, shifting the narrative, and winning redress victories. Richard Rothstein's book, The Color of Law, which documents the intentional laws and processes that created housing segregation, inspired the creation of The Redress Movement.
At the Louisiana Fair Housing Action Center, Ms. Hill led a team working holistically to end discriminatory housing policies and practices through litigation, policy advocacy, community-based educational offerings, and other direct services to community members. Her work as Executive Director included leading the community engagement process for the City of New Orleans' 2016 Assessment of Fair Housing plan – the first in the nation submitted under a 2015 rule requiring state and local governments to identify and address barriers to fair housing choice. Ms. Hill has written extensively about housing segregation and civil rights and has testified before the United States Congress as a fair housing expert. She is a graduate of Spelman College and Tulane Law School.
MORNING KEYNOTE FACILITATOR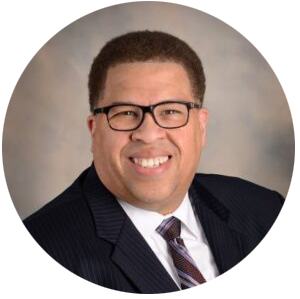 Tony Shields – President & CEO, Wisconsin

 Philanthropy Network (WPN)
In his role as President and CEO, Tony serves the Wisconsin Philanthropy Network (WPN), by leading all aspects of strategy and operations for membership, staff, programs, fundraising, expansion and execution of its mission. The Wisconsin Philanthropy Network is the state's only organization devoted exclusively to the profession and practice of philanthropy. As WPN's leader, Tony serves a growing network of 130 member organizations contributing over $600 million annually to non-profits locally, regionally, nationally and globally. WPN's mission is to support and promote effective philanthropy through education and research, best practices, enhanced partnerships and thought leadership. 
Tony has been honored for his leadership by the Cardinal Stritch University Alumni Association, Milwaukee Community Journal and Madison 365 publication. He has served on various community boards and volunteered for several initiatives and is currently serving as a Consortium member for Advancing a Healthier Wisconsin Endowment, on the Board of Advisors for the Center for Community and Nonprofit Studies at the University of Wisconsin-Madison, the Milwaukee County Parks Foundation board and as an appointee of Wisconsin Governor Tony Evers serving on both the Milwaukee Child Welfare Partnership Council and Census 2020 Statewide Complete Count Committee. Previously he has served on the boards of the AIDS Resource Center of Wisconsin and as a Trustee for Cardinal Stritch University.    
Tony holds both a Master of Science in Management and Bachelor of Arts Degree in Interpersonal Communications from Cardinal Stritch University where he also serves as Adjunct Faculty in the University's College of Business and Management. 
MORNING IGNITE PRESENTERS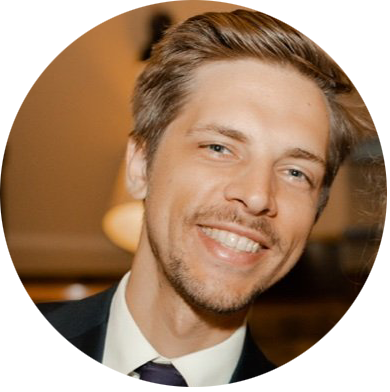 Mitchell Henke – Software Architect
Mitchell is a software developer and enthusiast of public data and public software. His professional work is in the public sector building open source software to improve online government services.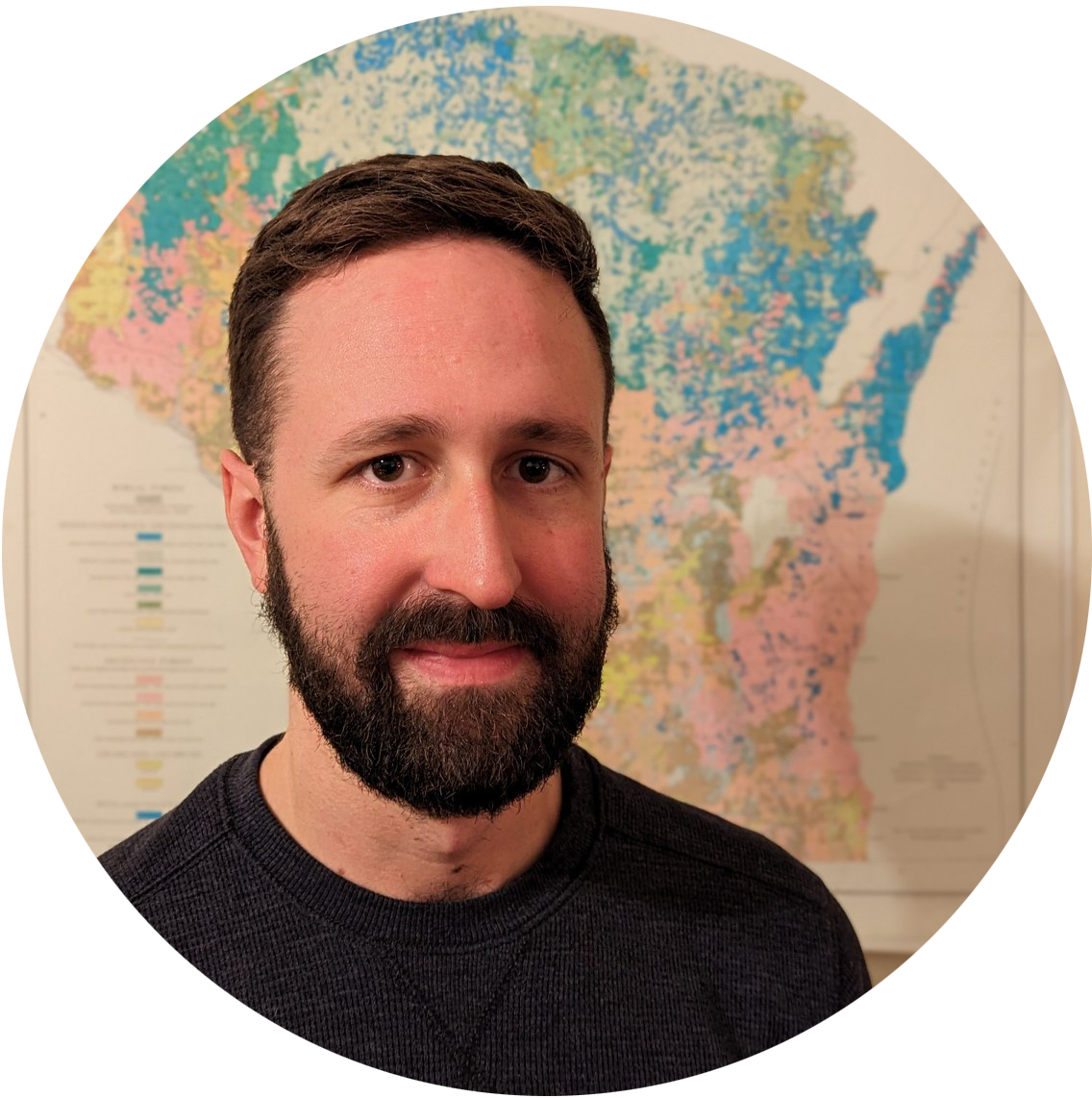 John Johnson – Research Fellow, Marquette Law School Lubar Center
John researches housing, demographic, and political trends in the Milwaukee area and helps conduct the Marquette Law School Poll. He lives in Washington Heights.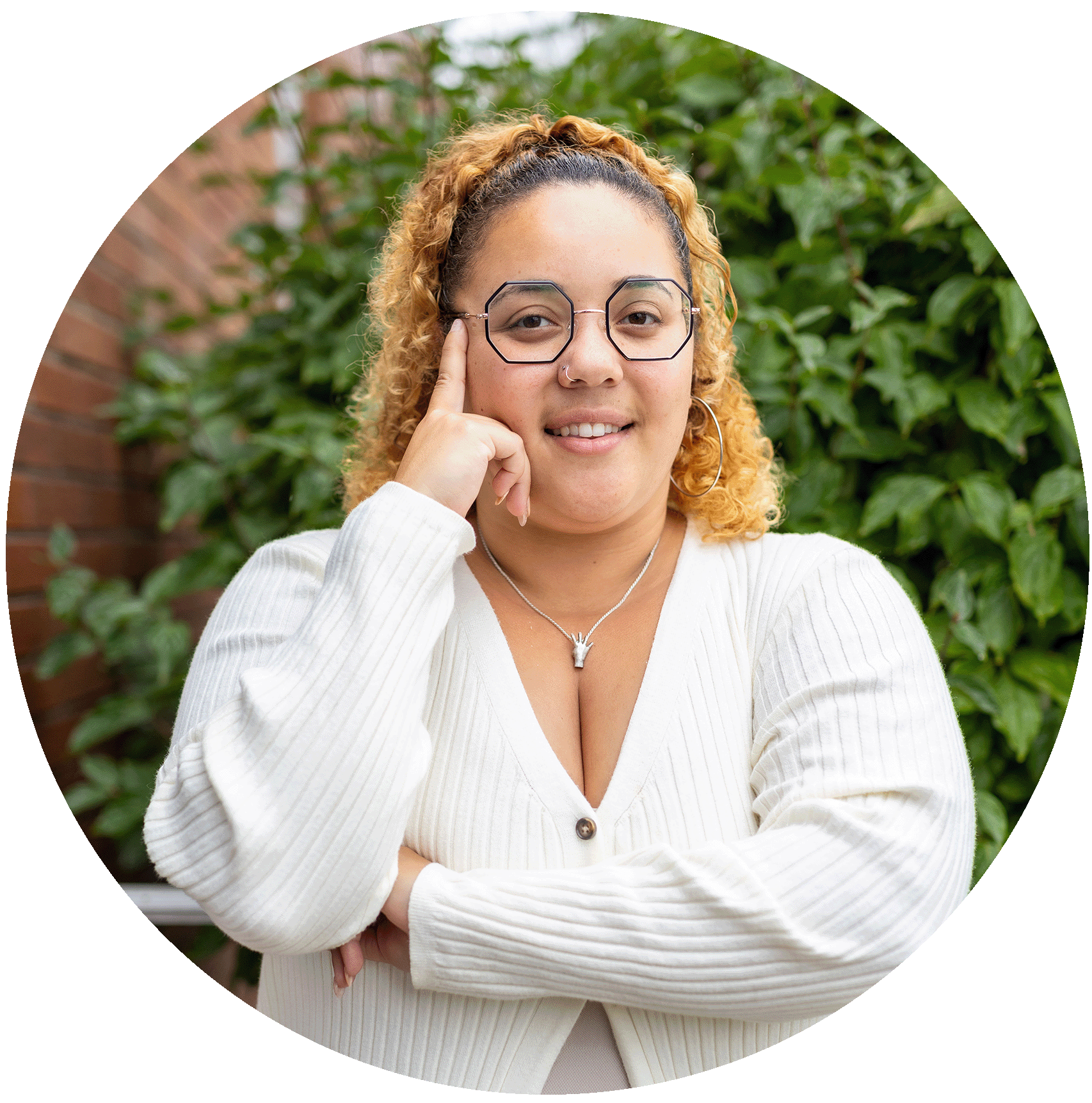 Ebony Kirkendoll (she/her) – Director of Strategy and Technical Assistance, UBUNTU Research and Evaluation
Ebony Kirkendoll was born and raised in Milwaukee. She is a bold, intentional, and empowering leader who is passionate about the equitable development of young people, professionals, and her hometown's future. Ebony graduated from the University of Wisconsin-Milwaukee with her Bachelor of Arts in Spanish Language and Literature then joined City Year Milwaukee. In her time at City Year she developed key strategies on effective team management, coaching models that balance personal and organizational priorities, and strategic problem solving methodologies. Since joining UBUNTU, Ebony has engaged in community-based learning projects and evaluations that seek to transform the landscape of the city and help organizations create new actionable, and accountable strategies to be anti-racist in hopes to create the Beloved Community. When she's not working she is hanging out with her Dog Kiara, training to be a Latin Dance instructor and likely binge watching Grey's Anatomy for the 100th time!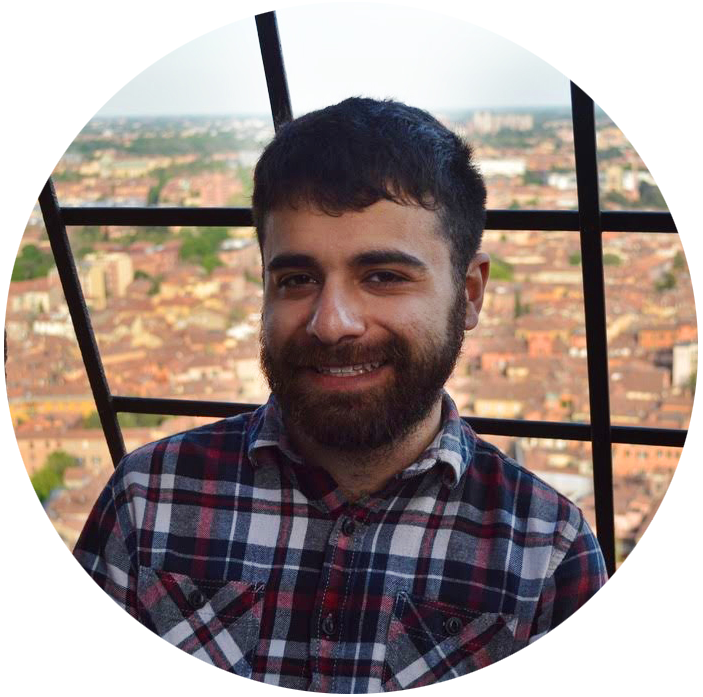 Russell Star-Lack – University of Wisconsin-Milwaukee Economic Development Fellow, Metropolitan Milwaukee Fair Housing Council
Russell Star-Lack is a masters student in Urban Studies and Library and Information Science at the University of Wisconsin-Milwaukee. He is also a fellow at the UWM Center for Economic Development and has worked at the Metropolitan Milwaukee Fair Housing Council for the past year. Russell's research interests include housing discrimination (past and present), the intersection of mass incarceration and housing, and role of nonprofits and community groups in urban governance.
AFTERNOON KEYNOTE SPEAKER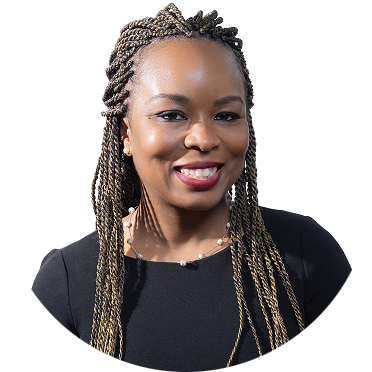 Dr. Tonya Howard Calhoun, PhD – Director, Community Engagement, Environmental Defense Fund
Dr. Tonya Howard Calhoun is the Director of the Environmental Defense Fund's (EDF) Office of Community Collaboration & Engagement. EDF is a global nonprofit tackling climate change through bold, game-changing solutions which put people at the center. EDF is tackling the biggest issues and striving for maximum impact to ensure a clean energy transition, healthy communities and the ability of people and nature to thrive. In her role, Dr. Calhoun is the lead strategist for community engagement and activating partnerships with mayors, labor organizations, environmental groups, faith-based organizations, Historically Black Colleges and Universities, and the private sector to create change.
Previously, Dr. Calhoun served as the National Field Manager for EDF's affiliate, Moms Clean Air Force, a national organization of more than one million parents fighting air polution and climate change for the sake of their children's health. In this role, Tonya led field staff across the country and spearheaded climate initiatives at the state and federal levels including the Community Rx Program, an African-American advocacy program, and EcoMadres Program, to support the health of Latino families facing air pollution and climate change. Dr. Calhoun has written countless educational publications designed to engage and educate the public about climate resilience and action. She holds a BA from Spelman College, an MPA from Troy University, and a PhD in nonprofit management & leadership (specializing in volunteer & community engagement) from Walden University.Learn more and connect with Tonya here: https://www.edf.org/people/tonya-howard-calhoun.
AFTERNOON KEYNOTE FACILITATOR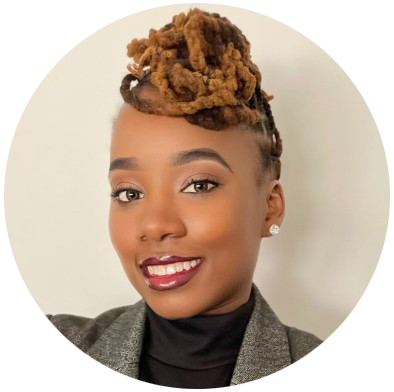 T.J. Cobb – Founder and Chief Data Officer, Eclectic Innovations and Enterprise Quality Director with the Milwaukee County Department of Health & Human Services
T.J. Cobb is a native of Milwaukee, Wisconsin and is committed to addressing inequities within her community. T.J.'s mission is to inspire and serve others by setting a standard of excellence with integrity and accountability. Through Cardinal Strict University's African American Leadership Program (AALP), T.J. received extensive leadership training with an emphasis on collective advocacy for Black Milwaukee. Ms. Cobb earned a Bachelor and Master degree from the UW-Milwaukee. She is formally trained in evaluation by the American Evaluation Association (AEA) and the Centers for Disease Control & Prevention (CDC). Her interdisciplinary background provides her with the expertise to cultivate and analyze data, design, and implement business strategies for a variety of clients within a range of areas.
Cobb has a proven track record of producing collaborative results. As founder of Eclectic Innovation, she ensures communities and organizations have capabilities to leverage data for effective decision-making and to demonstrate value of results. Her experience involves policy advocacy, systems improvement, technology integration and research and evaluation. She works to provide technical assistance in performance improvement for private and public sector entities. Ms. Cobb works with various institutions including, non-profits, foundations, and government and other human service agencies across the nation, to enhance organizational impact.
AFTERNOON IGNITE PRESENTERS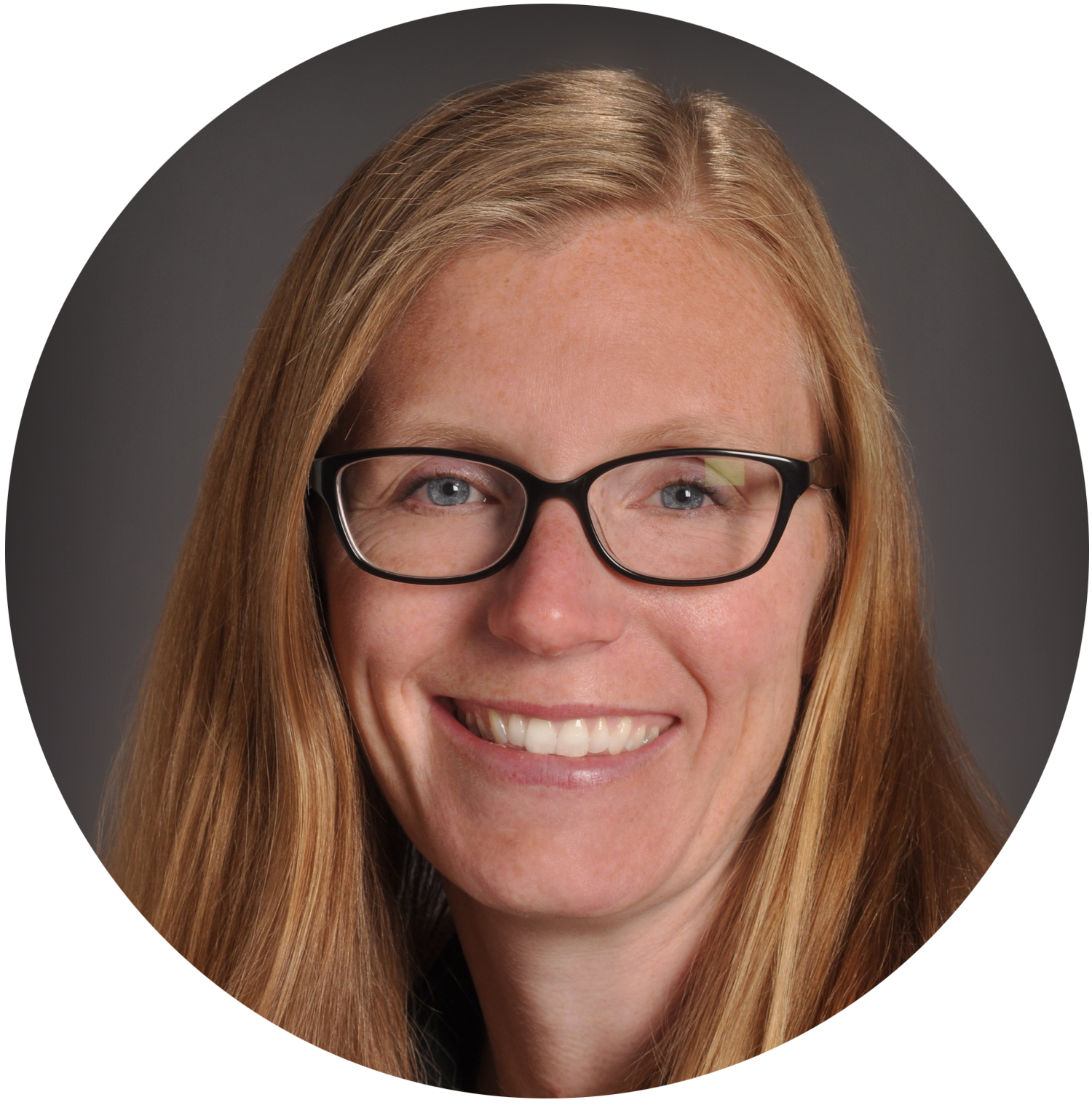 Diana Barany – Senior Data Analyst, Children's Wisconsin | Health Management
Diana Barany has been in a population health role with Children's WI since April 2015. Diana loves to use data in innovative ways to contribute to positive changes in the health and health management of the children in Wisconsin with initiatives such as asthma, social determinants of health, and lead.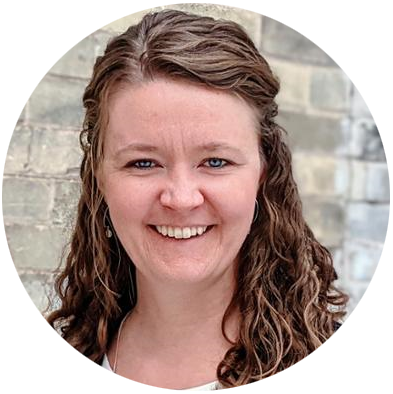 Anastasia Brennan – Senior Project Manager, Children's Wisconsin | Health Management
Anastasia Brennan, MSN, MPH, RN has served in her current role since January, 2022. A nurse by background, Anastasia is passionate about working at the intersections of health care and public health to directly address health disparities through interventions rooted in social justice, data-driven decision making, and intentional incorporation of the community voice.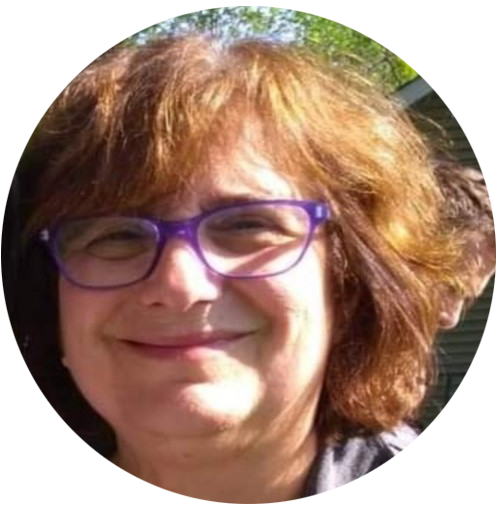 Pnina Goldfarb, Ph.D. – Children's Community Mental Health Services & Wraparound Milwaukee
Pnina Goldfarb is a senior-level manager working with community agencies with expertise in special education and mental health. Her supervisory experience includes budgeting, program evaluation, and research. She has published research-based articles in the field of special education and mental health, is the consulting editor of three national and international journals, and has presented 100-plus workshops for state and national organizations.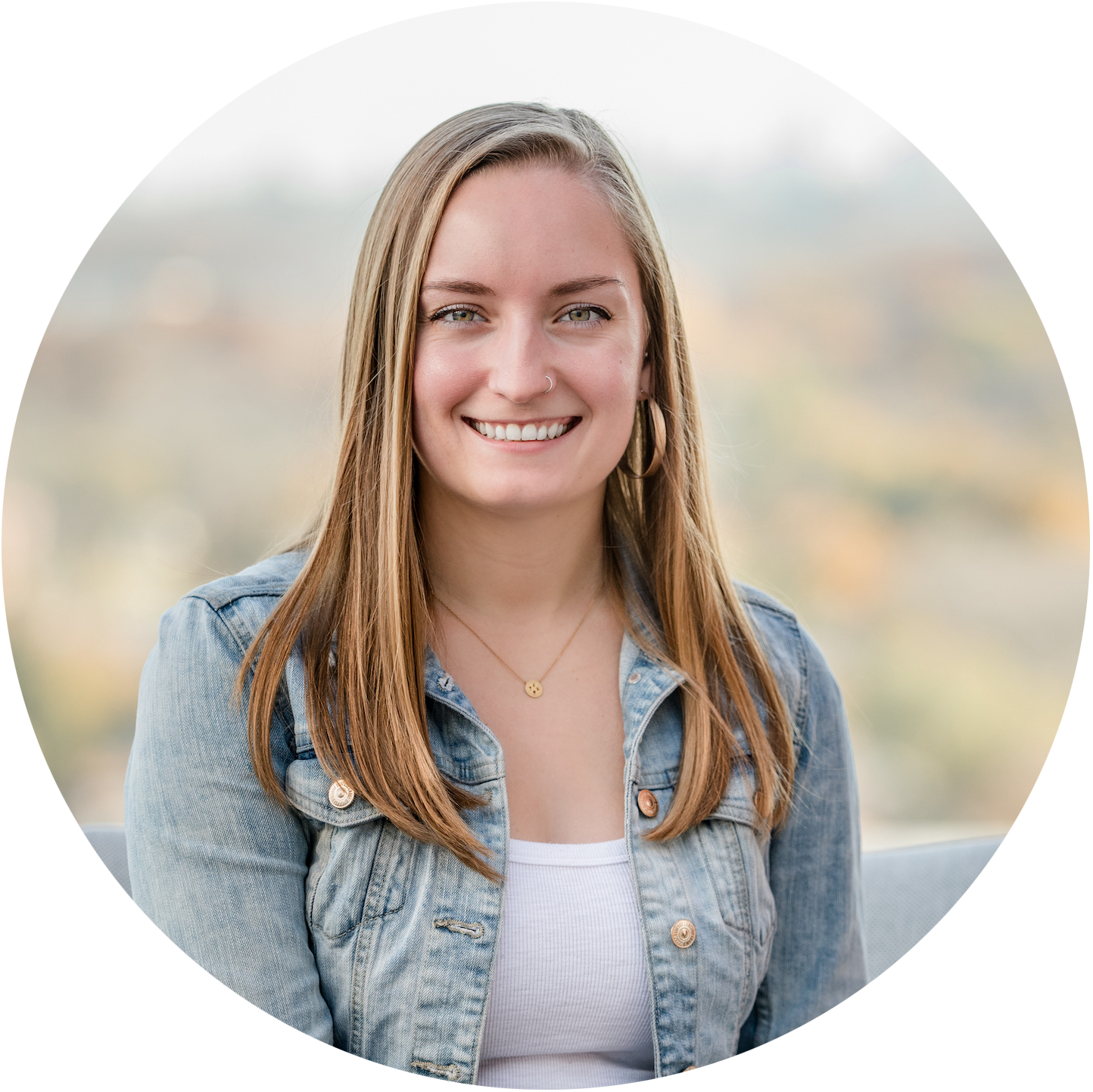 Carissa Tomas, PhD – Assistant Professor, Medical College of Wisconsin
Dr. Carissa Tomas is an Assistant Professor of Epidemiology and Social Sciences and Deputy Director of the Division of Data Surveillance and Informatics in the Comprehensive Injury Center at the Medical College of Wisconsin.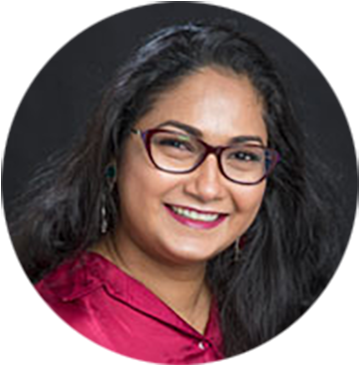 Sarwat Sharif – PhD Candidate and Research Assistant for MKE Public Welfare CJ Landscape and Reentry Rising, UW – Milwaukee
Sarwat Sharif, a PhD candidate in social welfare at the UW – Milwaukee, researches the impact of the carceral state and its interactions with Black men reintegrating into society. Using narrative criminology, she explores how grassroots administrative policies affect reentry outcomes. She has also worked on criminal legal and violence prevention projects funded by federal, state, and private funding organizations. With over 15 years of corporate experience in IT and communication, she has actively engaged with community members through participatory initiatives and mentoring programs.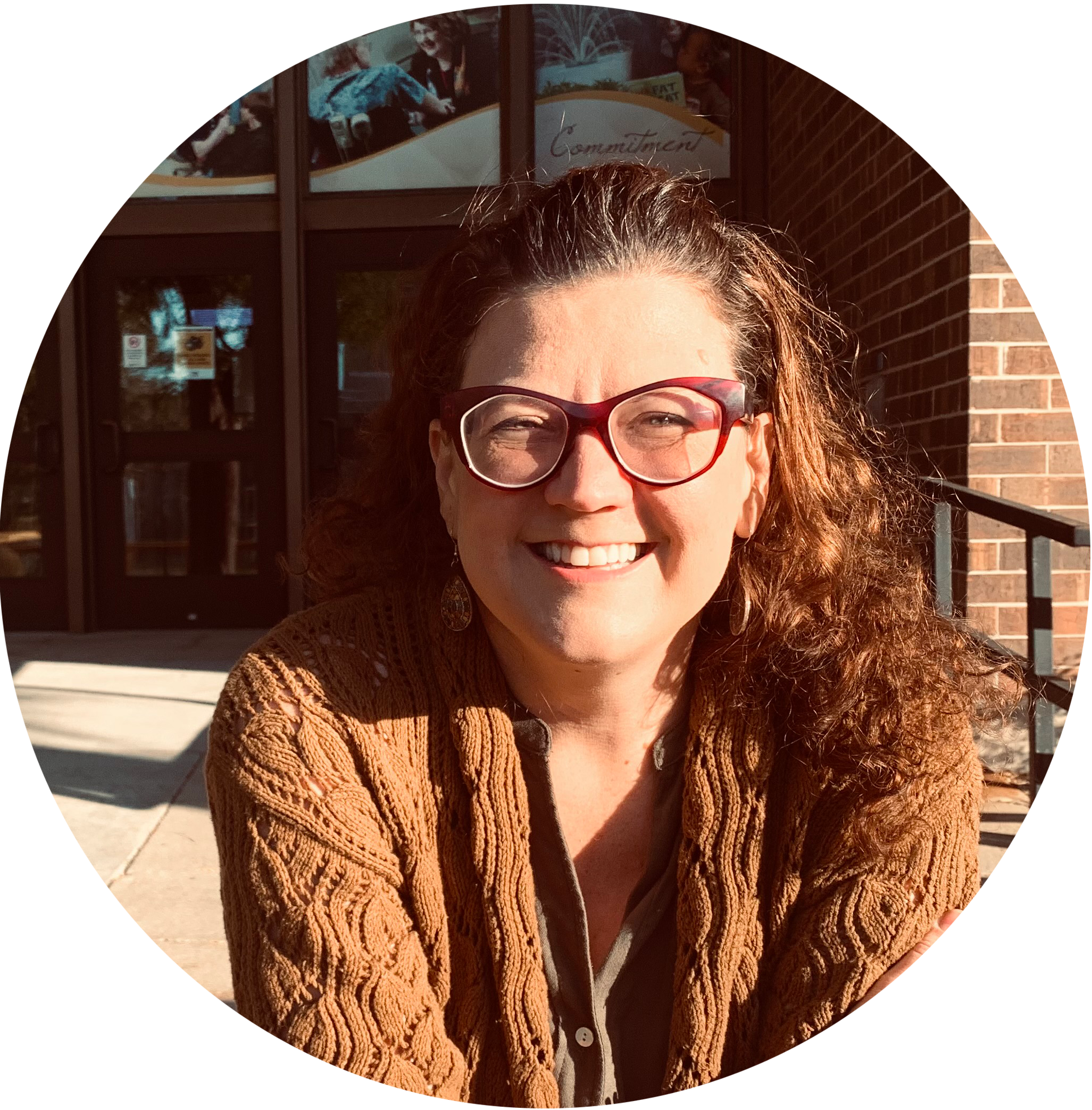 Jolynn Woehrer – MSW Student and Research Assistant for MKE Public Welfare CJ Landscape, UW-Milwaukee
Jolynn Woehrer is a lifelong learner with over two decades of professional experience in restorative practices, program development, curriculum design, healing-focused care, facilitation, and education. She holds an MA in Women's Studies with a focus on Human Rights, a Certificate in Trauma Counseling, and a Masters in Sustainable Peacebuilding. Ms. Woehrer is currently pursuing an MSW/PhD in Social Welfare at the University of Wisconsin – Milwaukee, focusing on transformative whole-of-family interventions as entry points for violence prevention, collaborative integrated systems change, and individual and collective empowerment and healing.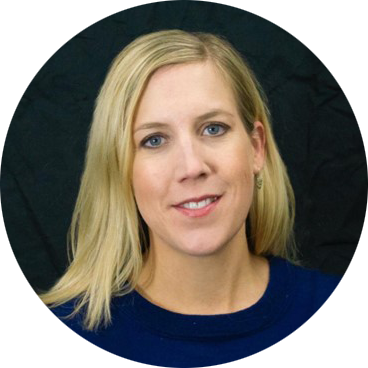 Dr. Anne Bonds – Professor & Associate Chair, Department of Geography, University of Wisconsin-Milwaukee
Anne Bonds is Professor and Associate Chair of Geography and an affiliate faculty of the Urban Studies Program at the University of Wisconsin-Milwaukee. She is a critical human geographer whose research interests include race, racialization, and racial segregation, urban political economy and community development, and housing studies. She is an editor of the journal Urban Geography and is past-Chair of the Urban Geography Specialty Group of the American Association of Geographers (AAG). Her work is published in a variety of outlets, including The Annals of the AAG, Progress in Human Geography, Urban Geography, and the Sociological Review.  Professor Bonds was the recipient of the 2022 American Association of Geographer's Ruby and Wilbur Miller Award, recognizing her contributions to the field of geography.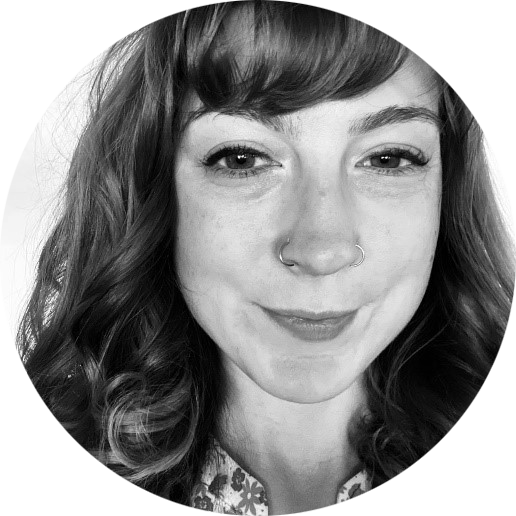 Hannah Bubacz – GIS Analyst, City of Milwaukee
Hannah Bubacz was born and raised in Duluth, Minnesota and attended college at Winona State University on the Mississippi River. Her love for rocks as a Geology major led her to classes in Geographic Information Systems (GIS), and her dream career unfolded from there. She has been with the City of Milwaukee for four years and has been working with GIS and mapping for eight years. Hannah spends her free time volunteering, playing pinball, and cross-stitching.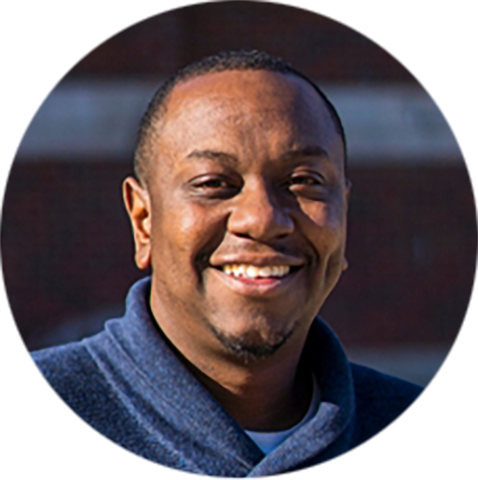 Nate Deans Jr. – Dept. of Black and Latino Male Achievement, Office of Chief of Staff, Milwaukee Public Schools
Nate Deans Jr. is a Milwaukee native. Graduating from Riverside University High School, the University of Wisconsin-Milwaukee, and Alverno, Nate is passionate about education in the city of Milwaukee. Currently, he's the director for Black and Latino Male Achievement to promote equity for Black and Latino males within Milwaukee Public Schools.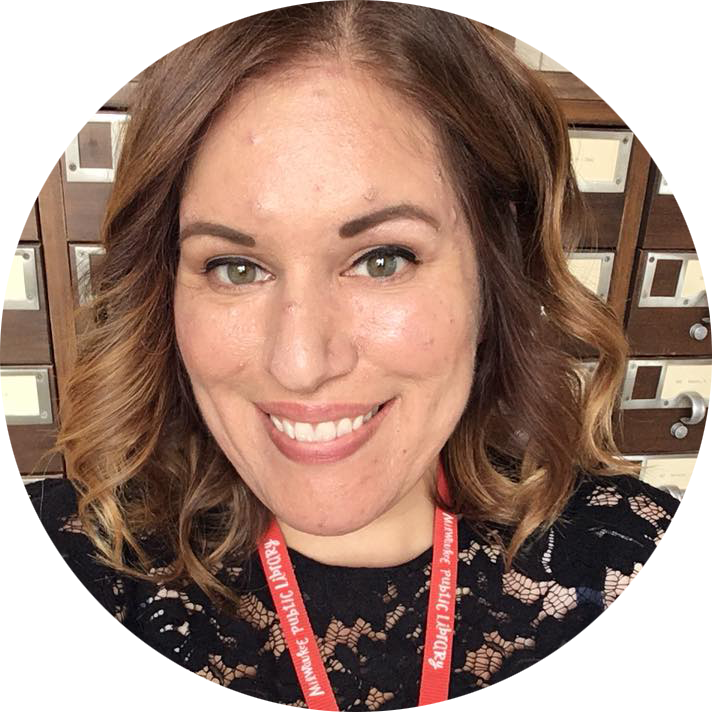 Kristina Gómez – Library Manager, Milwaukee Public Library
Kristina Gómez (she/her) is the Library Services Manager of Milwaukee Public Library's Business and Technology Department at the Central Library. She has a Master's of Library Studies from the UW-Madison iSchool. 
Thank you to our Data Day and Data Dream Sponsors:
Community Champion Sponsor

Community Champion Sponsor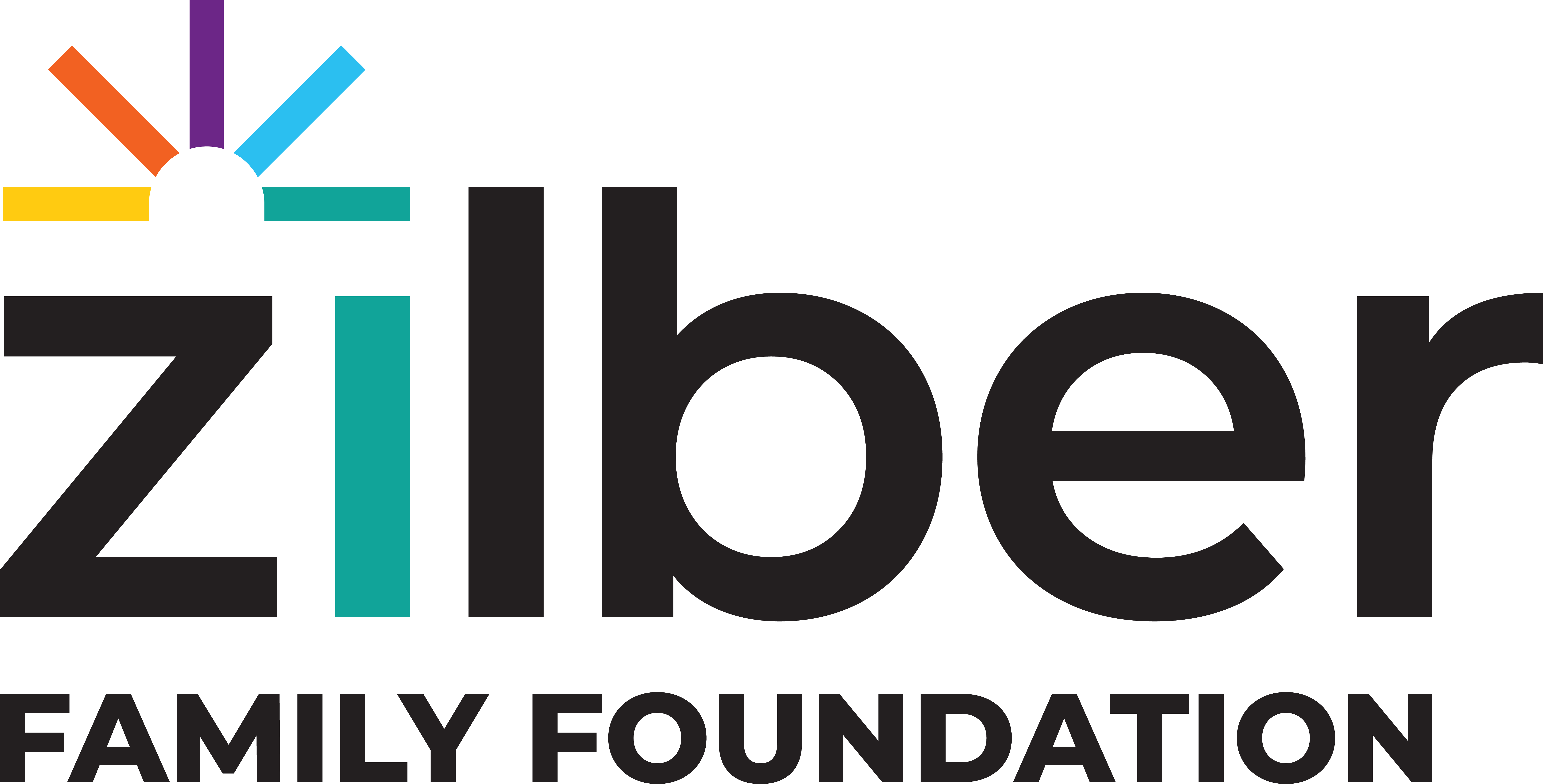 Community Advocate Sponsors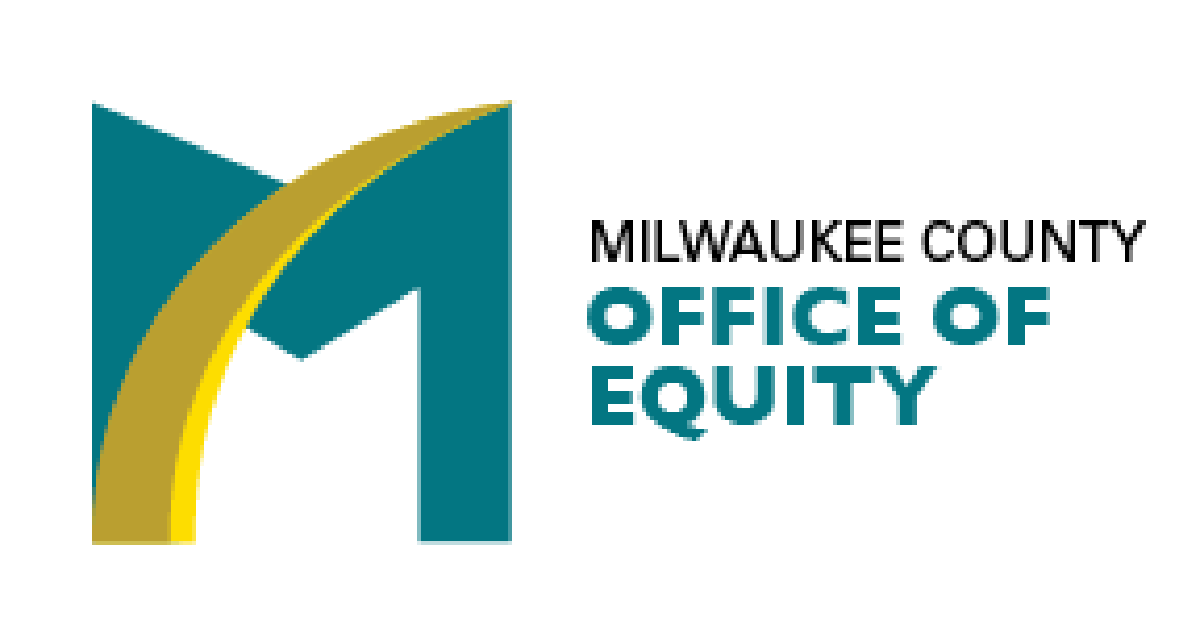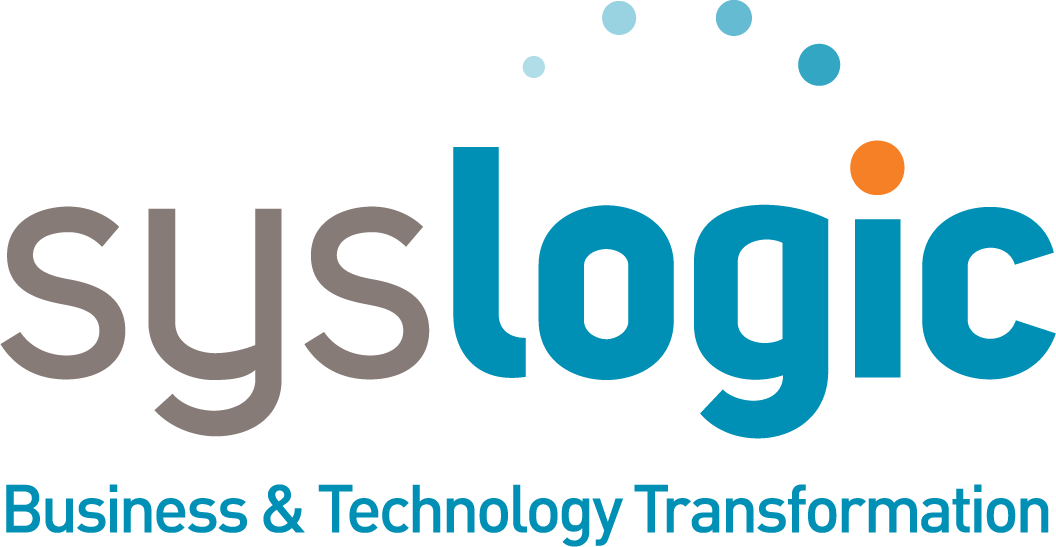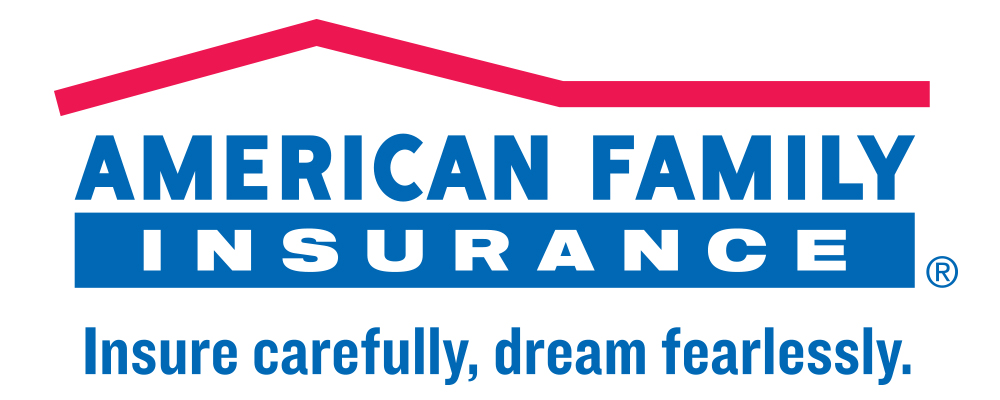 Community Partner Sponsors